Even if you know you have what it takes to do a job in a field that is not your current field, potential employers need to see some evidence that you have the hard and soft skills they want. Some new hires can come in as total newbies and get trained on the job, of course, depending on the job, but even with minimal requirements to be hired, an employer usually wants to know that you have something useful to bring to the table. Summer jobs and internships are helpful to establish a track record of interest and skills development. It is important to be able to articulate why you are interested in the position and base that on tangibles. "I know that I enjoy working in event planning because for the past three summers I have interned with an event planning company and helped put together a series of events that were very successful. I would hope you would talk with my supervisor there because she has a lot of great things to say about my work." Internships can be a wonderful way to develop experiences that support a shift in career direction and can jumpstart entry into a new industry.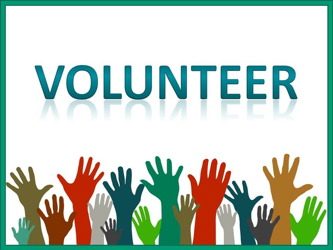 In the past two blog posts I have been talking about Sara, who started out in the field of public relations and then realized that that career direction was wrong for her. She needed to reboot her career. Our assessment work clearly indicated the not-for-profit sector. The challenge was how to convince the right not-for-profit that she would be a good hire for a paid position as a program assistant, developer, coordinator, or fund raiser, for example, when her background in those areas was limited. Most employers really like to hire people who can hit the ground running and do not need a lot of training.
However, prior volunteer work should not be underestimated. Unpaid volunteer work can be valuable experience, especially if you were entrusted with responsibility and took charge of an event or project, for example. You can mine that experience for wonderful stories to talk about what you learned and gained from your volunteer work. In fact some jobs that are paid positions are less valuable in terms of the skills that were developed or experience gained. Do not discount your unpaid work.
Sometimes the best way to transition to another field is to find or try to create unpaid work or modestly paid internships and take the economic hit so that you can do the necessary retooling for your career. Some people cannot afford to do it, but if you can make it work even for a brief period of time, the benefit can be very great.
In Sara's case, she knew that she wanted to move into the not-for-profit world but her prior volunteer work was in high school and college and it was mostly with Big Brother/ Big Sister or similar organizations. She had had a summer job at an organization that helped inner city kids develop skills in a variety of sports, but that was limited to a few months of low level assistance. Sara wanted to get more experience that would make her appealing to a potential not-for-profit employer. To handle the economic hit of this transition, she took a paid research position for six months and used some of her savings, which was just enough to live on, while she looked for a not-for-profit that would allow her to jump in and help out.
She networked for information, and learned that there was a well-regarded not-for-profit which had a program she really liked that was just developing a branch in New York City where she lived. She connected with that group and started going to their planning meetings at their office in the Financial District. At one of the meetings she learned about a project that had been funded by the city of New York, but the group did not have enough manpower to implement it. The project called for people from their group to pitch and then develop a sports program for children who lived in the shelter system of New York based on the model used by the not-for-profit.
Sara volunteered to help with the program. She jumped right in and became very helpful, developing materials and participating in meetings with shelter staff and then standing up in front of the families at the Chinatown shelter and pitching the program. When the families expressed interest, she developed the program and took a leadership role. That experience was priceless. For example, she learned about the materials used by the not-for-profit, how to be a coach, how to talk about the program and pitch it, how to raise money, and much more. She worked at the job as if she had been hired for a paid position. When Hurricane Sandy hit and the Financial District was flooded she and another volunteer found a way to get to the office and rescue materials for an expo for the charity athlete team that was going to raise money for the group by running in the marathon that was coming up. Even though the elevator was close to inoperable and the building was essentially shut down, the two of them were successful at salvaging the materials for the charity athletes and lugging them down from the 18th floor. Her efforts were definitely noticed. The New York group was working on creating a funded position for her with their program when the Chicago branch of this not-for-profit needed to hire an assistant for a program coordinator and reached out to all the programs across the country to see if there was anyone who should be interviewed for that job. Sara's name came up. She was invited to interview for the job. She interviewed for the position and she landed it, beating out extensive competition. The fact that Sara had clearly set her sights on this particular group and had worked on a project for them and done well, put her at the top of the applicant pile. After that, her strong interview sealed the deal. She was eager, knew why she wanted this job, why she wanted to work for this particular not-for-profit, why she had left public relations, what she needed from her career, and could articulate her goals.
She is glad that she made that transition almost two years ago now and has found that her assessment work, informational work and research was very valuable. She is getting what she wanted from her job at this point: collaborative, supportive co-workers, a mission she believes in, a job that plays to her strengths, and a future in a field that will help her to become the person she wants to be.